San Diego motorcyclists may suffer TBI after accidents with semi-tractor trailers.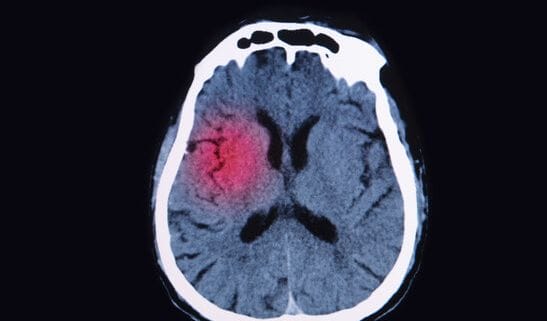 California – June 10, 2021
A 21-year-old man suffered life-threatening injuries Thursday morning when he lost control of his motorcycle while trying to pass a big rig and crashed according to police.  The crash occurred near Siempre Viva Road and Avenida de la Fuente Sur around 9:25 a.m.  The semi, driven by a 56-year-old man, was in the right lane of the three-lane road when it began to turn right into a business.  The motorcyclist, who had been in the left lane, tried to pass the semi on its right side in the right lane, and lost control and crashed into an electrical box near the business's driveway.  Emergency medical responders transported the cyclist to the hospital to treat a broken arm, collapsed lung and other serious internal injuries.  The San Diego Police Department's traffic division took charge of the crash investigation.  Individuals who are involved in a motorcycle accident with a tractor trailer may exceed insurance coverage amounts due to serious injuries and should contact a motorcycle accident attorney to assist with claims and possible litigation.
Increased motorcycle fatality and TBI.
There were 5,014 motorcycle riders who suffered fatal injury on United States Roadways in 2019, increasing from 4,985 in 2018.  Motor vehicle accidents are responsible for at least half of reported traumatic brain injuries (TBI), and the Centers for Disease Control (CDC) reports that motor vehicle crashes are the leading cause of TBI, resulting in hospitalization.  A motorcycle accident attorney can answer questions regarding the need for medical screening for brain injury as well as other internal injuries caused in an accident and explain options for damage compensation in San Diego.
Fault of other drivers.
When motorcycle accidents occur, other drivers may be negligent.  When a tractor trailer is involved, there may be multiple parties that could be negligent for the accident, separate from the driver.  Actions that lead to injury caused by other motor vehicles include:
Failure to watch blind spots as motorcycles are smaller than passenger and commercial vehicles, the size discrepancy is greater with a big rig.
Reckless driving.
Switching lanes without signaling.
Distracted driving is probably the worst major hazard to motorcyclists with the increased use of technology while driving.
Drivers may claim that the biker was out of the visual path, or they were driving recklessly, but motorcycle accidents occur when other drivers do not see a cyclist, or are engaged in some other illegal driving behaviors. Victims of motorcycle accidents, or those surviving loved ones of a person who died in a motorcycle accident should contact a personal injury attorney to discuss options for damage compensation.
Damages.
When catastrophic brain injury, or death result from a multi-vehicle accident involving a motorcycle and a tractor trailer, a reconstructionist specialist and other experts may assist experienced California truck accident lawyers as they build a case for damage compensation. Traumatic brain injury may require expensive medical care that goes beyond a driver's insurance policy coverages.  A personal injury attorney can help victims navigate their way through insurance claims for costly head injuries resulting from a motorcycle accident.   Damages may include medical treatment and expense.  If an accident victim dies the damages will be paid differently, based on expenses acquired while the victim was alive as opposed to those that will go to the estate of the individual.
Hire a lawyer.
Truck versus motorcycle accident victims should seek legal counsel immediately after a big rig crash involving a motorcycle that results in serious injury.  An experienced attorney who is familiar with California accident laws can be reached at the Law Offices of Jeffrey E. Estes & Associates, and will take action to build a winning claim against a negligent driver when serious internal injuries including catastrophic brain injury occur.
Jeffrey E. Estes & Associates, a Professional Law Corporation
501 West Broadway, Suite 1650
San Diego, CA 92101
Phone: 619-233-8021
Fax: 619-233-3730
Sources:
https://www.sandiegouniontribune.com/news/public-safety/story/2021-06-10/motorcyclist-21-seriously-injured-in-otay-mesa-crash
https://www.cdc.gov/traumaticbraininjury/pubs/tbi_report_to_congress.html
https://leginfo.legislature.ca.gov/faces/codes_displaySection.xhtml?lawCode=VEH&sectionNum=20001
https://www.nhtsa.gov/road-safety/motorcycles
https://www.ghsa.org/issues/motorcycle-safety
https://ekje6aauvws.exactdn.com/wp-content/uploads/sites/2/2020/10/photodune-8326414-magnetic-resonance-image-mri-of-the-brain-show-brain-injury-xs.jpg?strip=all&lossy=1&quality=80&webp=80&ssl=1
365
547
nora
https://usattorneys.com/wp-content/uploads/sites/2/2020/01/logo.svg
nora
2021-07-20 11:49:48
2021-07-20 11:50:44
San Diego motorcyclists may suffer TBI after accidents with semi-tractor trailers.